Grandstream is one of the only company in the world that provides a one-stop-solution for all of your business communication needs. Our solutions allow you to get more from your endpoints and add functionality to them by combining them on the same network with other Grandstream solutions. Simply register all solutions on your IP PBX or hosted provider as an extension to allow them to work together. Grandstream solutions are not only more powerful than other market options because of this, but they are easier to install, easier to manage and much more cost-effective.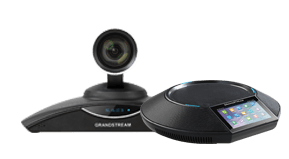 Video conferencing and video collaboration was once thought as a solution only for enterprise-level businesses. With Grandstream's conferencing solutions, this is no longer the case. From video and audio conferencing to virtual collaboration, we offer the tools users need to connect to anyone from anywhere at any time.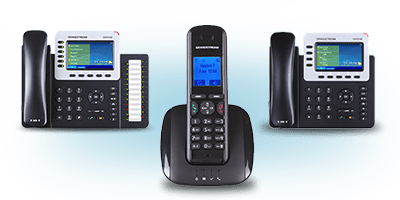 Grandstream offers a wide variety of innovative desktop endpoints to fit any deployment. From our high-end devices to our reliable basic IP phones, you are guaranteed to find the right phone for the job. Grandstream Desktop IP Phones are ideal for use in offices, work stations, and of course, desks.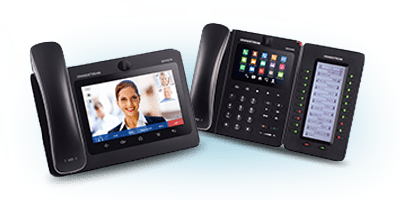 Grandstream's GXV3200 series of IP video phones are designed to your desktop. Built to function as a smart tablet on the popular Android TM OS, these phones have the capacity to not just make and receive SIP calls, but also function as a video conferencing tool thanks to its built-in camera.
Looking for Complete security & Network Solutions? Security, protection and facility management all integrated into your communications network solution. Grandstream Networks provides a complete line of IP video surveillance solutions, including facility access systems, a range of IP cameras, free Video Management Software and IP video encoders/decoders.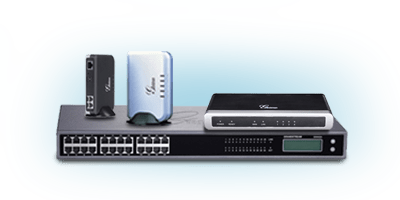 VoIP can easily be implemented into an existing system as a result of the flexibility to keep existing end-points and devices. With Grandstream Gateways GXW series and ATAs (analog telephone adapters) HT series it is possible to connect existing legacy end point devices into a new VoIP network. Additionally, these devices commonly support telephony features that can be operated on all phones connected to it.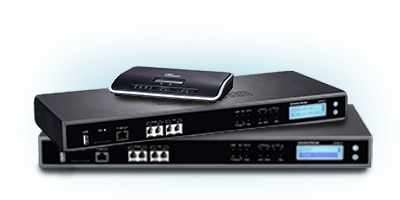 The UCM series offers businesses a set of enterprise-grade voice, video, data and mobility solutions that are easy-to-use, require no extra fees and increase productivity and security protection. Businesses can use the UCM series to create and unify multiple different communication technologies on the same network with all devices registered simply as extensions.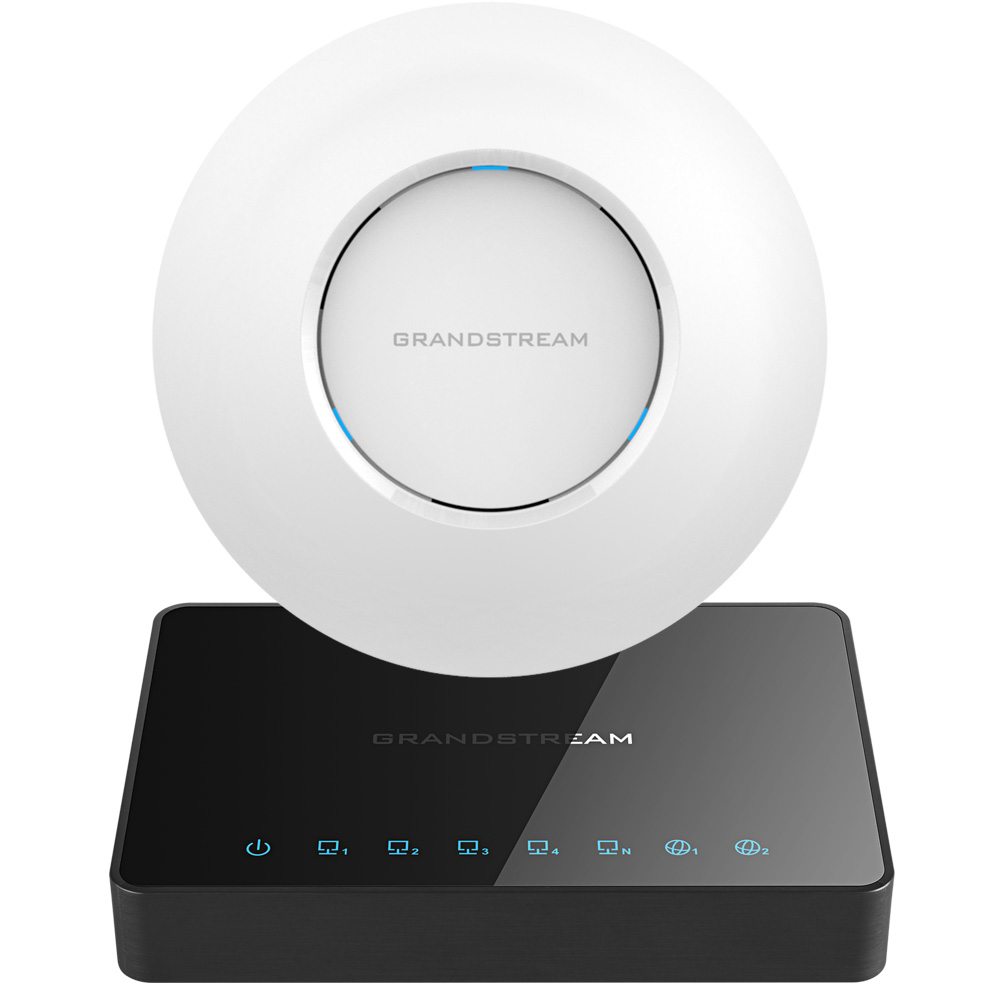 In today's wireless world, people want to be connected easily and communicate more often. From work, to checking up on social media and everyday activities, a reliable connection has become a necessity for offices and commercial businesses. Because of this, Wi-Fi is a must-have to stay competitive, modern and productive. Grandstream GWN networking devices deliver an easy to manage mobile network.
Grandstream Products
Grandstream delivers an entire communications solution in one powerful and easy to manage deployment. From IP Voice & Video, to IP networking, surveillance, conferencing and more, we deliver the tools any organization needs to be successful. All of our solutions deliver state-of-the-art features to maximize your network's customibility, while being optimized to seamlessly work together.